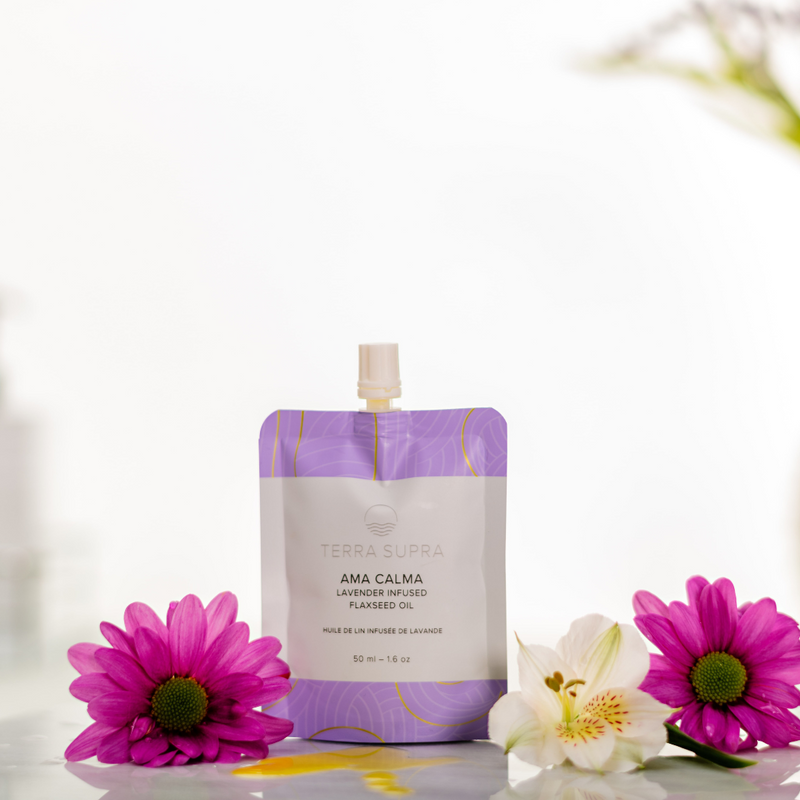 LAVENDER OIL MOISTURIZER
Lavender Infused Flaxseed Oil
℮ 60 g
Sale price

$27.00

Regular price

( value)
HYDRATE + NOURISH + UNWIND
Our Lavender Oil Moisturizer is the perfect post-scrub supplement and is highly effective at soothing dry, irritated skin. 
High in Omega-3's and linoleic acid, this moisturizer hydrates and nourishes your skin, leaving it renewed and dewy soft without being greasy.
Developed for all skin types and made from organic Belgian lavender essential oil and locally sourced, organic flaxseed oil.
Scent: Lavender
Benefits of organic lavender:
- Calming effect
- Antibacterial
- Antifungal
This item ships the next business day for orders placed before 12PM CST.
Love it!
This product is amazing! Makes my skin so soft!
Love this
I bought this on a whim at a local market and I am so happy I did! My skin has never felt better. I have combination skin and find that this oil doesn't leave my skin looking or feeling oily. This is my favourite skin care product.
Perfect for selfcare moment.
It smells so calming and soothing this oil. I use it mostly when I want to relax . I use it for scalp massage , and some foot massage before I go in the shower . It's the perfect oil to have when all you want is relaxation. Light a candle , do your scalp massage - it's the perfect duo.
Love it!!
The products are well made and smell so great!
5 stars
Absorbs very quickly, doesn't leave skin feeling greasy. I love the REAL lavender smell. Too many products say they smell like lavender but it's too sweet and perfumey. Being a nurse (can't wear perfume or heavy scents) and someone that is sensitive to smells (migraines), this is perfect balance of "smells great" and "not overpowering". Will definitely add this to my skin care routine. It's worth the shipping to the United States!
Pink Clay + Oil = Dewy Soft Skin
Touchable skin invites health into your life.
FOR YOUR FACE
FOR YOUR HANDS
FOR YOUR BODY
FOR YOUR FEET