Winter Skin Protection
by Corinne Cadre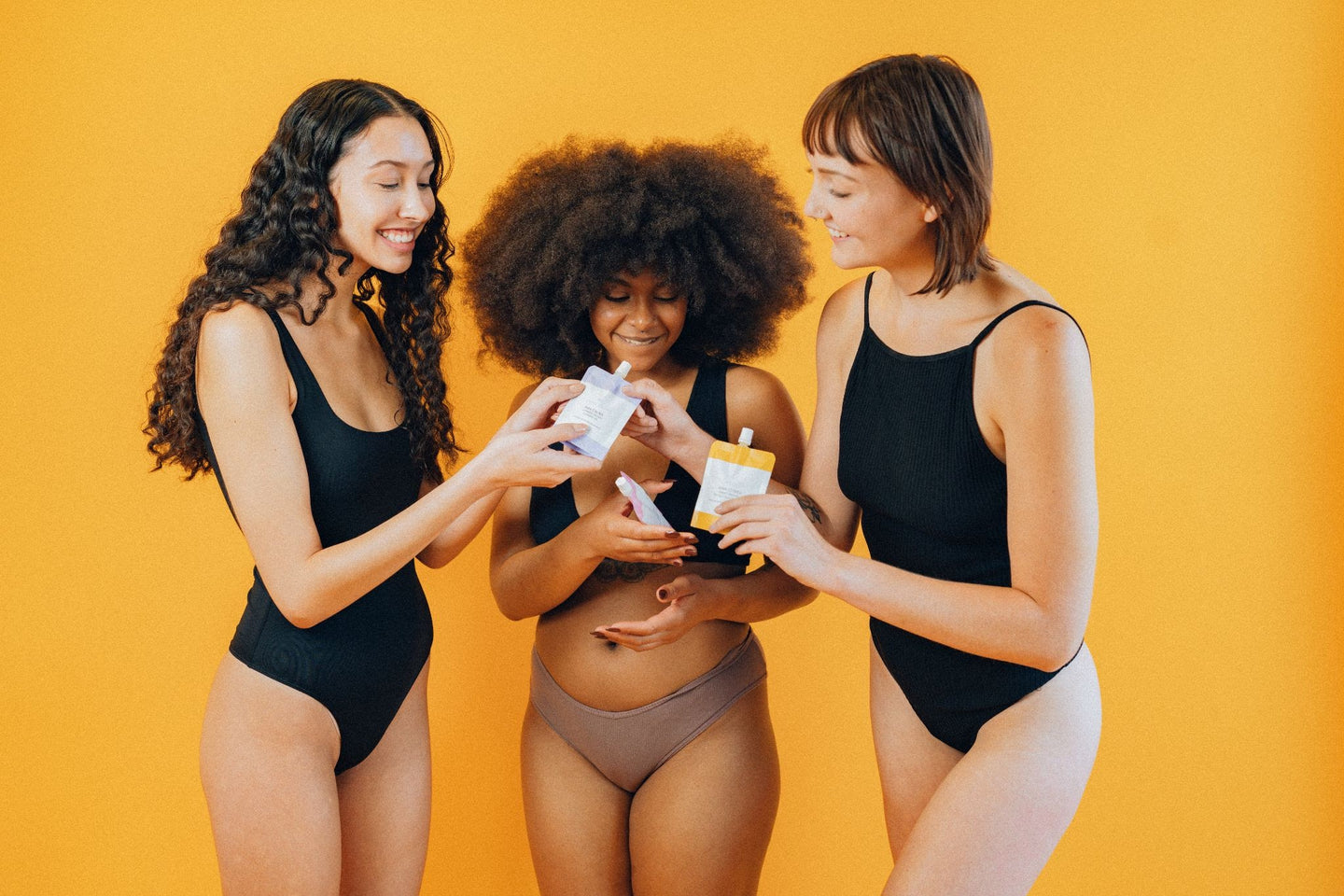 As we move through fall and transition into winter, we need to step up our skin care routine.  Seasonal drops in temperature and humidity cause our skin's moisture levels to drop and dull, dry skin can result. Heaters, cold winds, and hot baths or showers also quickly dehydrate and irritate our skin. Finally, moving back and forth between cold and warm environments in winter and resultant dry, irritated skin can increase risk for chronic skin conditions such as rosacea, eczema, and psoriasis. Thus, our cold weather skin care routine should be all about protection, deep hydration, and rejuvenation.
 You probably do not think of hydration when you think of our Terra clay salts, however, our mineral rich salts stimulate the skin to perform functions such as oil production and hydration. Terra salts help bring blood and oil to the skin's surface and aid hydration, which helps firm the skin by balancing moisture beneath the surface. Our salts keep mucous membranes moist and increase cell regeneration, giving skin greater elasticity. In addition, our mineral salts boost the immune system by penetrating into the skin, strengthening blood vessel walls. Each of the four main ingredients of our salts has specific skin benefits. Sodium helps restore skin's protective barrier helping hold hydration. Magnesium supports the synthesis of collagen and protects skin from harmful free radical damage that can ultimately lead to wrinkling and skin damage. Magnesium helps to maintain water balance in the cells and regulates the acid/alkaline (PH) necessary for proper functioning of the nerves and muscles. Magnesium is also a natural skin toner, skin tightener, refresher, allergy fighter, and moisture retainer. Calcium works with the epidermis to produce sebum, a natural, skin-coating substance that helps skin maintain its natural moisture. Although potassium is not absorbed through the skin, it enhances skin's pH, moisture, and texture. Potassium also has antibacterial and astringent effects on the skin.
Exfoliation with our gentle Terra salts removes dead skin to reveal clearer, radiant, more youthful looking skin.  Left on the skin, dead cells cause our skin to look dry, dull, more visibly wrinkled, and can clog or enlarge pores. As we age, cell-turnover starts to slow down, making exfoliation increasingly important. For the thinner, more sensitive skin of the face, neck, and décolletage, we recommend exfoliating one to three times per week depending on the sensitivity of the skin. For the rest of the body we recommend exfoliating three or four times per week.
Packed with Omega-3 fatty acids, lignans and antioxidants, Ama moisturizers are powerful allies in the fight against aging. Their fatty acids help smooth, hydrate skin, and act to balance the skin's own oils and reduce inflammation, helping the skin repair.  Lignans help reconstruct broken blood vessels and skin cells. Finally, their powerful antioxidants protect skin from free radicals and UV rays. After exfoliation, apply one of our rich, hydrating Ama occlusive moisturizers to  provide the perfect barrier to prevent water loss and in turn, prevent dry skin.
Do not let winter dryness ravage your skin; exfoliate, protect, hydrate, and rejuvenate your skin with our effective clay salt exfoliants and rich Ama occlusive moisturizers.
If you'd like to know more, call us Toll Free 1-877-422-3436 or email me, corinne@terra-supra.com!
With Love,
Corinne
---