Terra Supra Skin Care - The Five W's and How of Terra Clay Salt Exfoliants
by Corinne Cadre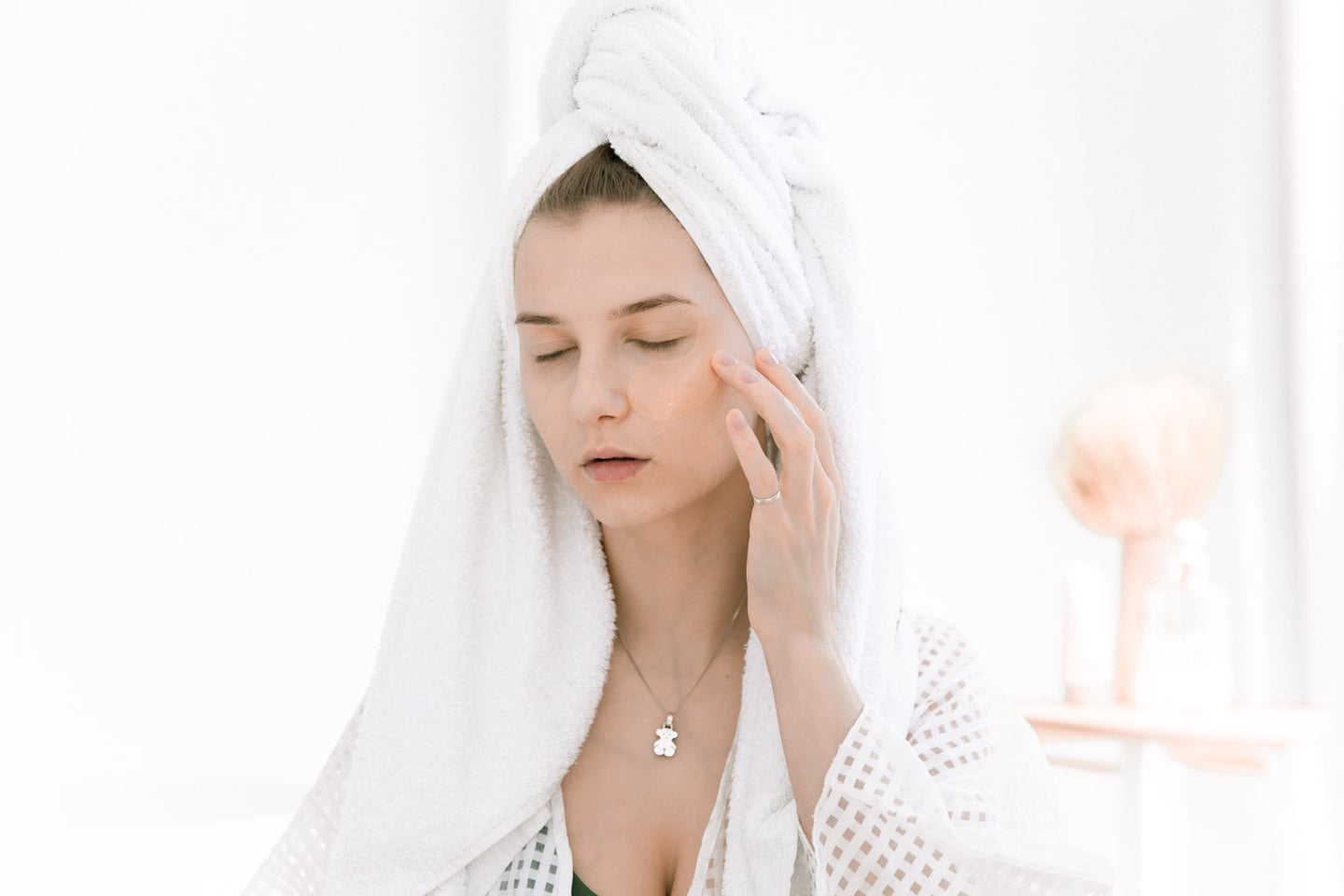 Who can use our products?  Everyone may use our Terra salt exfoliants. Prior to use, as with any new product, patch test.  A great place to patch test is on the side of your temple.  Women and men both use and love our products.  Men have skin and skin care needs too! Our products are also suitable for all ages.  Everyone accumulates dead skin cells, and exfoliation helps reveal glowing skin. However, if you have facial acne, you may wish to avoid using a mechanical exfoliant until the acne heals, as rubbing may spread the bacteria.
 What is mechanical exfoliation and what does it do for our skin? Mechanical exfoliation uses a substance, in our Terra products, a fine salt, to remove dead skin cells manually.  The skin benefits of exfoliation are many:  unclogs pores, removes pigment-containing skin cells to fade dark spots, improves skin cell turn over, stimulates collagen production, reduces the appearance of fine lines, minimizes pores, improves skin texture, and facilitates the absorption of other skin care products such as moisturizers and serums.
 Where can you apply our Terra clay salt exfoliants?  Many people hear the phrase "skin care" and only think of the face, and you can use our salts to exfoliate your face. However, skin, our largest organ, covers 20% of our body, thus, it is important to care for ALL our skin. I use our Terra salts to exfoliate my hands, which helps them recover from all the current washing and sanitizing.  I also use our Terra salts on my elbows, knees, legs, and feet – anywhere my skin needs softening and smoothing.
 When do you use a mechanical exfoliant?  You must know your skin type.  My skin is normal and not sensitive.  I use the Terra salts on my face twice per week and on my body three to four times per week.  If your skin is oilier, you could exfoliate more frequently, if your skin is drier or more sensitive, you would exfoliate less often. 
 Why use our Terra clay salt exfoliants?  Skin cells turn over every thirty days or so, but some of the dead cells are not shed leaving skin looking dull and flaky.  Exfoliating with our fine grain, gentle salts remove remaining dead cells leaving skin soft and glowing.  Most of us are not wearing much makeup these days, but when we do, facial exfoliation also "prepares the canvas." After I exfoliate, my foundation goes on more evenly, I need less to achieve the desired coverage, and it wears longer.  This simple step in your routine will help your makeup look flawless.
 How do you use our Terra clay salt exfoliants? I find the easiest way to use our Terra products, is to scoop some salt into a small container, then add a few drops of water until the mixture is the consistency of toothpaste.  Then I scoop some out and massage gently into the desired area!
 Let our Terra Supra products take you and your loved ones back to that first, soft touch.
With Love, Corinne ❤️
---