Terra Supra Skin Care - Sleep & Our Skin
by Corinne Cadre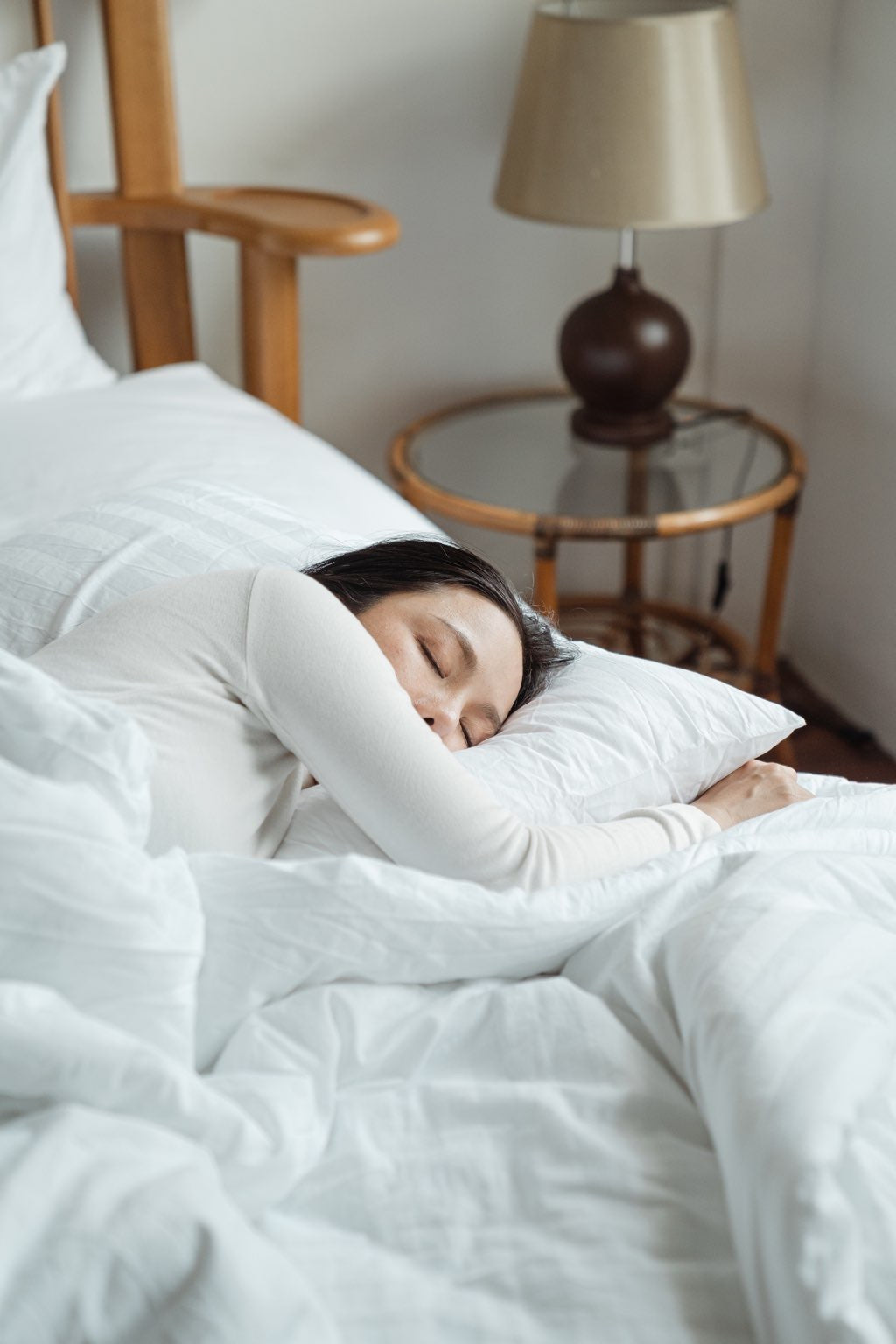 In our frenetic society, we often sacrifice sleep, which unfortunately, is detrimental to our skin.  Important hormone secretion occurs when we sleep.  Between 10:00 PM and 2:00 AM, secretion of human growth hormone, HGH, critical for maintaining youthful, radiant skin, occurs.  Melatonin secretion in the middle of our sleep cycle helps maintain our circadian rhythms and is a powerful antioxidant that protects skin against free radicals. During the final hours of sleep, levels of cortisol decrease, which allows muscles to relax and gives skin its greatest recovery. 
Missing sleep increases the stress hormone, cortisol, which triggers inflammation.  This inflammation breaks down proteins that keep skin radiant and smooth. When we are tired, blood does not flow efficiently and this lack of oxygen causes our skin to appear ashy, pigmented, or blotchy. Lack of sleep also affects the moisture levels in our skin and lowers our complexion's PH level creating an imbalance.  This pH imbalance prevents our skin from producing the moisture it so desperately needs, leading to drier skin.  
Sufficient sleep, 7-8 hours for most of us, allows our body's hydration to re-balance and recover extra moisture.  Thus, sleep is a natural moisturizer that can help smooth out wrinkles on the skin.  Adequate sleep allows increased blood flow, which delivers nutrients to help our skin to better heal and protect itself from ultraviolet light exposure.  Skin cells regenerate more quickly at night, which results in increased collagen production.  Collagen produced as skin cells regenerate, is the protein responsible for helping our skin keep its volume and elasticity. Thus, the idea of "beauty sleep" is important! Get your beauty sleep and use Terra and Ama products to maintain soft, glowing skin for you and your loved ones.
---